Top 5 Reasons To Buy A Home Over The Holidays
1.) Homes are Priced to Sell
Sellers who are actively looking to sell their homes during the holiday months – namely, October through December – are serious about shedding the weight of their residences. This often works in favor of savvy buyers looking to get a deal on discounted homes.
"For a typical residential property being put on the market for sale this time of year, [this] might be indicative of a necessity to [sell], and if so, buyers are in a better position to negotiate," says Bennie Waller, a professor of finance and real estate at Longwood University in Virginia.
This necessity may be a result of a recent divorce, job relocation or other sudden financial shift the seller has faced during an unfortunate time of year.
2.) Less Competition
Let's start with the obvious one: LESS COMPETITION! This lowers the chances of multiple offers and bidding wars (something we saw a lot of last spring/summer), and should translate into a bigger discount for you. Less competition from other buyers might mean you'll be able to negotiate a favorable price.
"Those properties oftentimes are priced to sell," Deihl says. "It could be an opportunity to sacrifice a little bit of time, during an otherwise very busy time of the year, to get a better investment opportunity." If you're house hunting over the holidays, you're likely a serious buyer with an immediate need. Perhaps you have to relocate for a new job opportunity, or there's been a change in your personal life? Regardless, while you may assume it's not an ideal time to be looking —namely because there isn't much to look at—there are some advantages to buying this time of year.
3.) Serious Home Sellers
Why would sellers pick such an inconvenient time —while everyone is busy entertaining family and friends and enjoying the spirit of the holidays— to list their properties? Probably because they need to sell and may feel compelled to do so before the end of the year for tax purposes. What this means for you: less hassle when it comes to negotiating; a greater willingness, on the part of the seller, to agree to concessions; less chance of the seller waffling; and greater respect for your offer, even if it's a little lower than the seller was perhaps expecting.
4.) Faster Mortgage Approval
Lenders aren't as busy this time of year, and less volume could mean faster approval. Some lenders might even be willing to reduce fees during the off-peak season in hopes of gaining your business. Regardless, don't just go with the first lender who comes along. It pays to shop around.
5.) Greater Affordability
Sure, home prices have been rising, but they're typically lower in December than during any other month. As we enter the slower home shopping season many overheated markets are moving away from bubble brink and ultimately becoming more affordable than they have been historically. If you want to take advantage of low interest rates, the time to act is now.
The Rorabeck Real Estate Group, your full service Keller Williams Realty Group, will work with you during the holiday time to help you secure the home of your dreams. Broker Dan Rorabeck, along with his buyer's agent team and mortgage lender connections will help you seamlessly work through the home purchasing process with excellent customer service with ease and comfort along the way!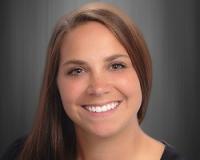 Author:
Kelsey Rorabeck
Phone:
715-529-1410
Dated:
December 22nd 2014
Views:
656
About Kelsey: Kelsey was a student athlete for 4 years at Augsburg College and received the Joyce Plaff (scholar a...