The Process Of Writing An Offer
So you go to view a home and you end up absolutely loving it. What do you do next? It is not just writing the offer, there are a lot more specific's that go into writing an offer. Here are the basic steps agents take when preparing the offer.
-Price and Terms: Consult with your agent to arrive at the more logical offering based on the CMA's (comparative market analysis) your agent prepared. It is risky to make a low ball offer, because it can be insulting to the sellers and may not even get looked at.

-Seller's Disclosure: Your agent will review this statement to double check that there aren't any known issues with the property.

-Conveyances: Consider what items in the home will transfer or convey to the buyer. Typically attached fixtures stay and movable items go with the seller. In some areas, the seller's disclosure will specify which items convey. These items are often up for negotiation.

-Earnest Money: Buyers make a deposit to the seller to show good faith in the transaction. This earnest money typically deposited in a listing broker's trust account that is jointly held by the buyer and seller. Determine an amount that would be acceptable to both the buyer and the seller. In many markets, 2-3 percent of the purchase price is normal.

-Time for Seller Acceptance: Your agent will be sure to specify the time for acceptance.

-Financing Terms: Your agent will make sure the financing terms will be agreeable to the buyer and the seller.

-Buyer Preapproval Letter: Your agent will include this letter from the buyer's lender when they submit the offer.

-Loan Approval: Allow yourself ample time to finalize your financing. Don't make any major purchases when trying to finance on a home, you don't want anything to effect your credit.

-Closing Date: Your agent will make sure that the closing date will work for you, your lender, and the closing Title company.

-Home Warranty: Your agent will review any home warranty considerations.

Purchasing a home is intimidating, and we want you to know all the details when you purchase a home. With the support and knowledge of Keller Williams and Rorabeck Real Estate Group, know that you will be in good hands throughout the whole process. If you have anymore questions please don't hesitate to call our Team Lead Dan Rorabeck for more information on the home buying and selling process @612-720-1310 or go to his website, danrorabeck4homes.com. And remember, you can't afford not to buy a home.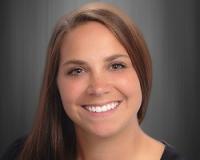 Author:
Kelsey Rorabeck
Phone:
715-529-1410
Dated:
April 23rd 2014
Views:
7,620
About Kelsey: Kelsey was a student athlete for 4 years at Augsburg College and received the Joyce Plaff (scholar a...