The Home Buying Process
The decision to purchase a home or your first home is one of the biggest and best choices you could ever make! After all,a home is the largest and most emotional investment most people will face in their lifetime. There is never a wrong time to buy the right home. The key is finding the right buy and taking time to carefully evaluate your finances. Purchasing your own home is a great investment that can deliver several financial benefits: equity build up, value appreciation, automatics savings plan, and not to mention a new sense in pride! Start looking at your options today. You don't have to know everything, here at Keller Williams and Rorabeck Real Estate Group we are ready to help you through every step of the home buying and selling process.

Steps in the home buying process:

1. Select a Real Estate Agent: When you're looking for a real estate professional to help you, know that good agents put their clients first. Your agent is your advocate to help you make your dream come true.
A Good real estate agent will: ·
-Educate you about the current conditions of the market
-Analyze what you want and what you need in your next home. ·
-Co-ordinate the work of other needed professionals throughout the process ·
-Guide you to homes that fit your criteria and budget ·
-Negotiate on your behalf to get you the best deal possible ·
-Check and double check paperwork and deadlines ·
-Inform and discuss with you, and suggest solutions to solve any problems that may arise.

2. Obtain Financial Preapproval: To make the financing process as painless as possible, ask your agent to introduce you to the preferred mortgage lender. This professional will work with you and your agent to make sure the financial aspect of your home purchase is stress free.
What will the mortgage lender do for you? ·
-Review your current financials ·
-Discuss the options available to you during the home purchasing process. ·
-Guide you to an appropriate price point ·
-Negotiate on your behalf to get you the best deal -price, interest rates, loan approval. ·
-Keep you informed and updated of the entire financial process throughout your purchase.

3. Analyze your Needs in a Buyers Consultation: How do you know what to start looking for? Usually you have no idea. It is important to come to your agents' office and do a buyers consultation to evaluate your needs and your "MUST HAVES". Usually agents ask buyers to give them 5 MUST HAVE's in a home and can almost always guarantee 2 or 3.

4. Search for Properties: Now that you have an idea of what you want in a home you can go out and search for properties with your agent. You'll learn as you look at homes, your priorities will probably adjust along the way.

5.Make an offer: Once you've found the home you love, the next step is deciding on a price. It's important to remember that a home is an investment. Your agent can give you information on other properties in the neighborhood to help you ensure you make an informed decision when it comes to price. Look to your agent to explain and guide you through the offer process.
Some things to consider when deciding on the best price point are: ·
-List Price·
-Market Analysis
-Improvements

6.Close: Once you've determined a price point you're comfortable with, you're in the "home" stretch! To ensure that you don't put the property purchase at risk, you have a couple responsibilities that you'll need to keep in mind ·
-Stay in control of your credit and finances- do not make any large purchases during this time. It's important to keep your financials steady throughout the buying process. Talk to you financial consultant/ mortgage lender for guidance. ·
-Keep in touch with your agent and financial consultant/ mortgage lender. Be sure to return all phone calls from your agent and complete paperwork promptly. And don't be afraid to ask questions! Our team is here to help you!

7. Protect Your Investment! Congratulation's! The home buying process is now complete. It is now your responsibility and in your best financial interest to protect your investment for years to come. Performing routine maintenance on your home's systems is always more affordable than having to fix big problems later. Be sure to watch for signs of leaks, damage, and wear.

Purchasing a home is intimidating, but with the support and knowledge of Keller Williams and Rorabeck Real Estate Group, know that you will be in good hands throughout the whole process. If you have anymore questions please don't hesitate to call our Team Lead Dan Rorabeck for more information on the home buying and selling process @612-720-1310 or go to his website, danrorabeck4homes.com. And remember, "you can't afford not to buy a home".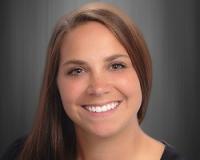 Author:
Kelsey Rorabeck
Phone:
715-529-1410
Dated:
February 14th 2014
Views:
4,453
About Kelsey: Kelsey was a student athlete for 4 years at Augsburg College and received the Joyce Plaff (scholar a...