Safely Kill Mold
A proliferation of mold and mildew can be the hallmark of hot and humid summers, it is not uncommon for mold and mildew to arise in your home. A humidifier might be your best help to prevent mold and mildew. There are also different ways to get rid of mold and mildew once it has spread. Follow these steps to safely kill mold and mildew.
1. Spray a 3% hydrogen peroxide solution from a bottle onto the moldy surface.
2. Leave on for about 10 minutes.
3. Scrub clean, then wipe with a damp cloth.
4. Store bottle in a dark area to maintain the potency of the hydrogen peroxide.
Try to stay on top of moisture and mold as soon as either arises. Dry out anything that is damp, such as basements (use a dehumidifier) and carpets. Fix leaks in plumbing and roofs. Wipe up spills. Make sure water doesn't escape from shower curtains. Small tips can bring savings over time, and even add value to you home! Thinking about buying or selling? Let me be your resource! Contact us at Rorabeck Real Estate Group for all your buying and selling needs @612-720-1310.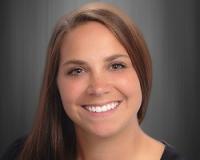 Author:
Kelsey Rorabeck
Phone:
715-529-1410
Dated:
July 15th 2014
Views:
299
About Kelsey: Kelsey was a student athlete for 4 years at Augsburg College and received the Joyce Plaff (scholar a...