How To Prepare To Move To Another Home
Preparing to move and the physical part of moving can be stressful and overwhelming, to avoid these stressful times, here are a few tips to prepare for the big move!

-First and for most, start packing early so you will not feel overwhelmed and stressed.

- If you plan on using professional movers, schedule a mover about two months before your move.

-Saving your moving receipts could help you in the end because they may be tax deductible.

Packing Tips
-Take one room at a time and get rid of anything that you know you won't use again or that is old and unusable. Make a bag of goodwill items which you can either drop off yourself or have an organization come pick them up.

-Start with a purchase of at least 20-25 boxes (this depends on the size of your house), also purchase bubble wrap from a storage facility. Once all the boxes are filled, you will have a better idea of how many boxes to use for packing up your home.

-Save your newspaper before you move, newspaper is a good substitute for bubble wrap and is more cost effective.

-It is very important to label your boxes. You can either label each box with a permanent marker, or purchase stick on labels. Also it is important to stay organized, for example you can purchase colored circle labels and decide which colors will represent which rooms. Now your boxes are all organized and labeled by room. You could also keep a separate list of the box numbers and items in the boxes.

-Find your instruction manuals for all electronics and anything that needs to be connected or assembled. Put them in an envelope and keep them in a safe place that you will remember! This helps because if your movers need to assemble something and have a problem, you can find that envelope and give the movers the instruction manual to the piece they need to assemble.

Final Moving Steps
-Go to the post office and fill out a change of address form with the date you would like your mail to start being delivered to your new location. Also notify all doctors, dentists, schools, work, cable, electric, telephone, gas, home insurance, car insurance, etc. of your new address.

-Pack your valuables, passports, insurance papers, property deeds, etc. You should plan to keep these with you.

-Confirm with your moving company that you are scheduled for the date and time agreed upon.

-Clear the refrigerator; empty, defrost, and clean your refrigerator.

-Clean your stove.

-Gather up house keys for new owner!

-Do a final walk through of each room, every closet, the attic (if necessary) and the garage to make sure you have taken everything with you.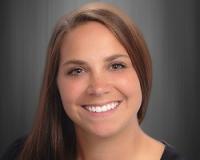 Author:
Kelsey Rorabeck
Phone:
715-529-1410
Dated:
December 3rd 2013
Views:
5,679
About Kelsey: Kelsey was a student athlete for 4 years at Augsburg College and received the Joyce Plaff (scholar a...