First Time Home Buying
Buying a home for the first time can be intimidating and stressful. My team of Waterstone Mortgage and Keller Williams experts in the industry would love to help you learn what you need to know about this process

Here is where you can help me help you. Our team would love to know how we can make this process seamless and stress free for you. The market is strong for the potential buyer, so now is the best time to buy a home since the 1990's. Interests rates are low, but they will be taking an upturn within the year. Initializing your home buying process will help you save on rent, decrease your taxes in addition to helping you to live in a neighborhood that you are fond of and have the amenities you desire in your own home.
Knowledge is bliss when it comes to purchasing a home, we can set you up with informational kits and lists with how to's and best practices, along with loan pre-approval and program information that may be available to you so that you can understand what you can afford.

It is also very important to have a sound understanding of the market conditions so you can make good decisions. The market is shifting, with preapproval, a thorough understanding of your needs and knowledge of the market and process you will be a wise consumer. A wise and approved consumer can be the aggressive one when searching for a home because properties are selling quicker with multiple offers!

So how can we help you? Are you interested in getting together with other first time home buyers with an experienced real estate broker and mortgage lender to learn specifics about the process? Would you like to meet for pizza and beer or treats and coffee? Would a weekend get together be better for you or evening? If you are interested in buying a home or attending one of our first time home buying sessions, please don't hesitate to call our team lead at (612) 720-1310, or jump on his website, danrorabeck4homes.com. Remember, "You can't afford not to buy a home".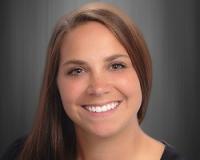 Author:
Kelsey Rorabeck
Phone:
715-529-1410
Dated:
February 3rd 2014
Views:
3,795
About Kelsey: Kelsey was a student athlete for 4 years at Augsburg College and received the Joyce Plaff (scholar a...