5 Best Kept Secrets To Selling Your House
#1- SPACE, SPACE, SPACE!!
Storage is something every buyer is looking for and can never have enough of!! Take half the stuff out of your closets then neatly organize what's left in there. When showing your home, buyers will snoop, allow them to see "extra" room throughout the home. Additionally, keeping those open spaces clean and tidy will really help sell that space!

#2- LIGHT UP THE HOUSE!
Take every opportunity to open the windows and let the light shine! Lighting the house up will add a warm welcoming feeling that buyers will enjoy. Good light is the one thing that every buyer cites that they want in a home. Take down the drapes, clean the windows, change the lampshades, increase the wattage of your light bulbs and cut the bushes outside to let in sunshine. Do what you have to do make your house bright and cheery – it will make it more sellable.

#3-CHOOSE YOUR AGENT CAREFULLY.
A educated agent is the difference between paying more for a home, or loosing the home of your dreams. Selling A secret sale killer is hiring the wrong broker. Make sure you have a broker who is totally informed. A strong realtor must constantly monitor the multiple listing service (MLS), know what properties are going on the market and know the comps in your neighborhood. Find a broker who embraces technology – a tech-savvy one has many tools to get your house sold. Never be afraid to ask your agent questions.

#4- DONT NEGLECT THE KITCHEN:
More often than not, when selling your house you're not actually selling your house, what you're really is your kitchen – that's how important your kitchen is. The benefits of remodeling your kitchen are endless, additionally more often than not, working on the kitchen will return on average 85% of your money if done well. It may be a few thousand dollars to replace countertops where a buyer may knock $10,000 off the asking price if your kitchen looks dated. The fastest, most inexpensive kitchen updates include painting and new cabinet hardware. Use a neutral-color paint so you can present buyers with a blank canvas where they can start envisioning their own style. If you have a little money to spend, buy one fancy stainless steel appliance. Why one? Because when people see one high-end appliance they think all the rest are expensive too and it updates the kitchen!

#5-FIRST IMPRESSION IS YOUR HOMES ONLY IMPRESSION!
Despite how good the interior of your home looks, most buyers have already judged your home before they walk through the front door. You never get a second chance to make a first impression. It's important to make buyers and people viewing the home to feel warm, welcome and safe as they approach the house. Update your home's exterior with a few inexpensive shrubs and brightly colored flowers. You can typically get a 100-percent return on the money you put into your home's curb appeal. 90% of buyers say the neighborhood and curb appeal is more important to them then the actual size of the home.



Karlyn Bechel
Buyers Agent
Keller Williams Realty Integrity ,WI/MN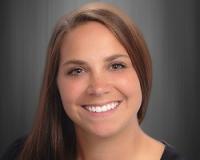 Author:
Kelsey Rorabeck
Phone:
715-529-1410
Dated:
June 20th 2014
Views:
1,787
About Kelsey: Kelsey was a student athlete for 4 years at Augsburg College and received the Joyce Plaff (scholar a...