4 Ways To Keep Your Bathroom Remodel On Schedule
1. Be prepared before you begin

From obtaining permits, disconnecting water, gas, and electrical lines, to even securing a dumpster and setting up a protected dust zone, doing the prep work will make your bathroom remodel less hectic and will help keep your project on schedule.

2. Sync you Calendars

A bathroom remodel can take 2 – 3 weeks depending on the size and scope of work. However, there are other aspects to consider when scheduling out your timeline. Demolition, rebuilding, and mechanical rerouting all require the coordination of multiple parties for your bathroom contractor. Your builder might experience an influx of jobs while trying to complete yours, so it's important for you to do your research and know when the busy time of year for remodels occurs in your area. Knowing this ahead of time will help you understand why your bathroom project might take six weeks instead of three. Before the remodeling project begins, have your professional create a work back schedule. This is a general timeline of what projects will happen when – like when the electrician will arrive, when the drywall will be installed, etc. It should note major holidays and procurement time as well. Regularly checking in on a weekly basis with your pro will help ensure that the schedule is being followed or if issues are causing delays.

3. Know the lead times

If your ideal bathroom remodel includes exotic materials or products from overseas, be prepared to have longer lead times. Materials like zebra wood cabinetry, imported marble tile, or a customized free-standing wood bathtub may require longer lead times than, say, maple cabinets, granite countertops and a whirlpool jetted tub.

4. Expect the unexpected

Another major upset with scheduling your bathroom remodel can be the weather. Harsh storms and winds can halt a project and delay completion by days, weeks, or even months depending on the severity. Getting your materials can become a nightmare if the truck or ship carrying your goods is stuck due to weather, and your contractor and subcontractors' work can be impeded if the weather doesn't cooperate.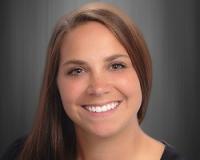 Author:
Kelsey Rorabeck
Phone:
715-529-1410
Dated:
March 16th 2016
Views:
3,350
About Kelsey: Kelsey was a student athlete for 4 years at Augsburg College and received the Joyce Plaff (scholar a...